RESERVING YOUR VR EQUIPMENT
PLEASE BE SURE YOU HAVE RECEIVED A QUOTE FIRST BEFORE TRYING TO RESERVE A DATE WITH US.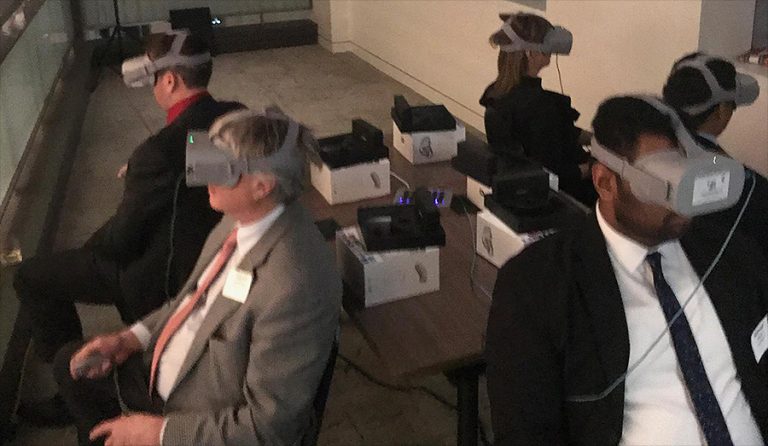 Upon booking your VR Units a rental agreement and invoice will be sent to you via Adobe sign. A valid credit card on file is required to rent any of our units as well as a 50% non-refundable deposit to hold your date.  Additional photo ID may be required as well if we can not validate your company information. The balance is charged to your card upon delivery notification of the units to your location.
All VR units are shipped directly to you via UPS or FedEx and should be returned via the same method. Units not returned on time will face late fees and penalties in accordance with agreement sent to you. Units not returned will result in charges equal to the replacement value noted on your agreement. A hold on funds to cover replacement value may be made to your credit card.

You are responsible for all damages and replacement costs to the units.  Please be sure to inspect them upon delivery and report any damages immediatley to avoid being charged.

WiFi access is required (username/password) on site or venue where units are to be used. VR units will not operate properly without a string WiFi signal.

VR Units are used at your own risk. Virtual reality is not suitable for everyone and if you have any doubt whether you are suitable for virtual reality, please consult your Doctor. In general, use of the Philly VR Systems is not suitable for those who are pregnant, have high blood pressure, suffer from motion sickness, inner ear infections or claustrophobia, had any form of recent surgery, pre-existing binocular vision abnormalities, heart conditions or epileptic symptoms. People who wear an implanted medical device such as a pacemaker should consult with a medical practitioner prior to using the Philly VR Systems as they may emit radio waves which could interfere with the normal operations of such devices. Those who have ever, or currently live with symptoms of epilepsy such as severe dizziness, blackouts, seizures or loss of awareness, should see a doctor before using the Virtual Reality Systems. The content viewed through the Philly VR Systems may include flashing images and repetitive sequences which, for a small portion of people, could cause seizures, even in those who have never experienced seizures in the past.
I AM READY TO GO TO CONTRACT & PAY THE DEPOSIT